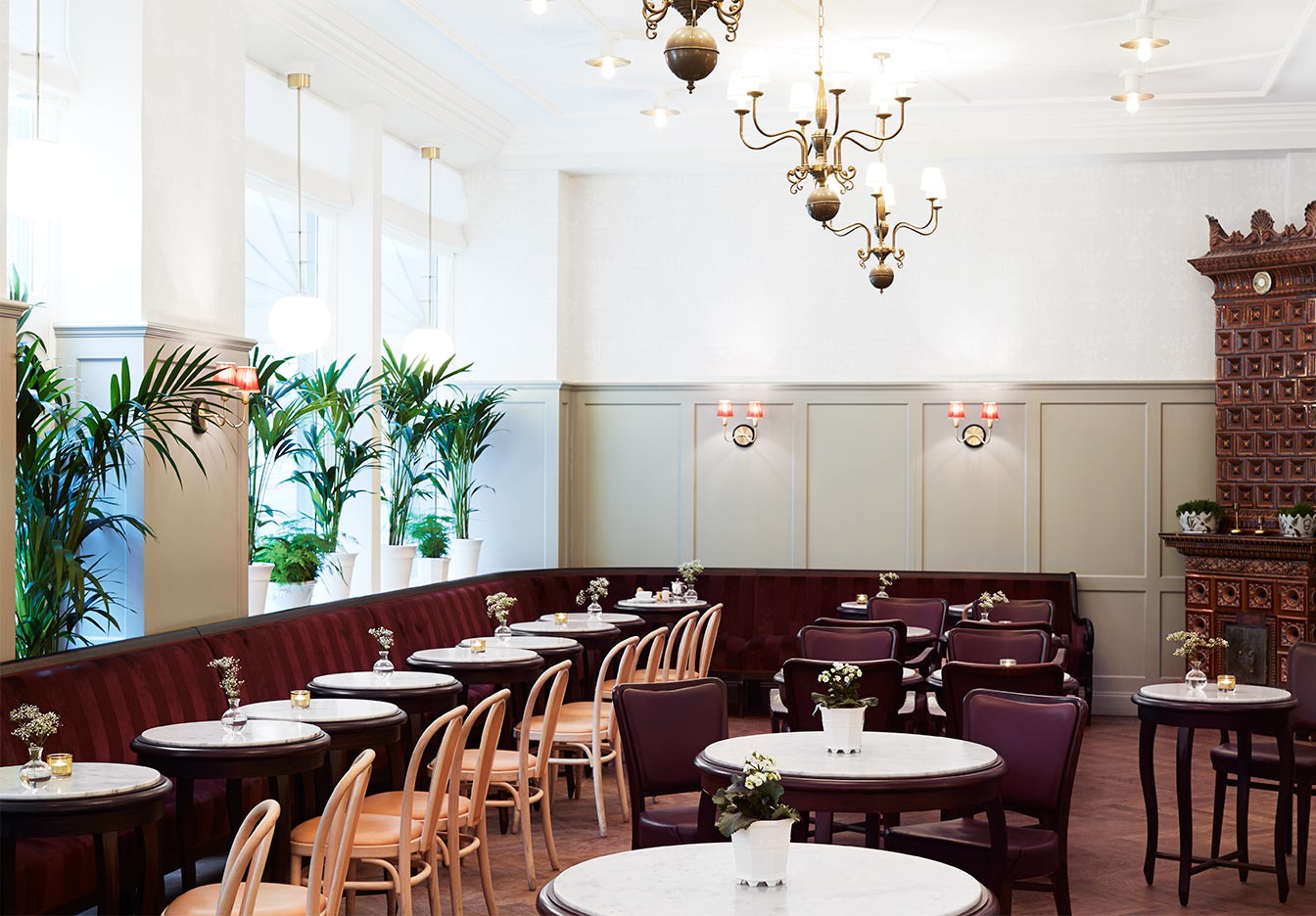 Service
Vete–Katten is open from early morning to late evening, and its floors are like a constantly
changing theatre scene with an enormous cast. Come in and sit for a while and watch the performance.
For the morning's breakfast buffet, the atmosphere is calm and pensive, phasing into the pre-lunch
murmur of chatty fika catch-ups ("fika" is a Swedish institution, a bit like the English afternoon tea, always with something sweet, but not just in the afternoon). Then the business meetings blend with conversations
among friends; bookish students with solo bon vivants. Then it's lunch and a real throng for a while, followed by a more sedate pace with afternoon tea drinkers and companions having a glass of wine and perhaps a sandwich before the evening show at Oscars theatre. Everyone passes through Vete–Katten: politicians
and posers, builders and bureaucrats, parents and children, TV celebrities and anonymous regulars.
It's like a miniature Stockholm right here in our cafe.