Our menu
At Vete-Katten we serve food more or less all day, from 11:00 to 19:00 on weekdays and until 18:00 on weekends. On the menu you will find, for example, grilled sandwiches, today's soup, pie, baked potatoes and sizeable salads. Among our classics we have a generous shrimp sandwich with mayonnaise and hand-peeled shrimp on tea cake or rye bread. Weekdays 11:00–14:00, coffee and freshly baked bread are included.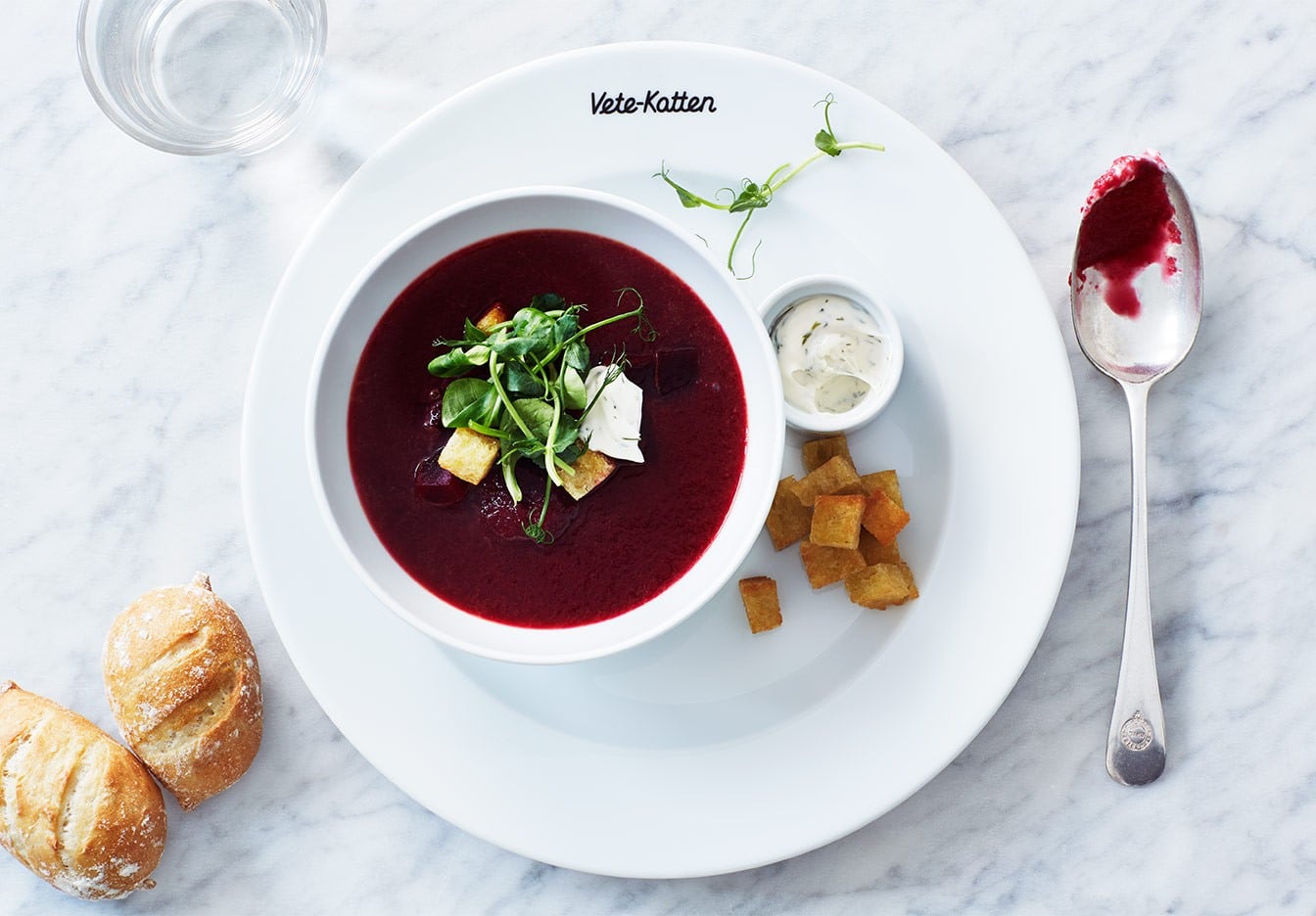 SOUP
MONDAY: Spinach soup with boiled egg
92 kr
TUESDAY: Cauliflower soup with pumpkin seeds and olive oil
92 kr
WEDNESDAY: Carrot- and ginger soup with
orange yoghurt
92 kr
THURSDAY: Tomato soup with croutons and
parmesan crème
92 kr
FRIDAY + WEEKEND: Jerusalem artichoke soup with garlic bread
92 kr
Salad
A hearty salad is perhaps the perfect lunch. Fresh, filling and tasty. On our menu you will find, among other things, a Caesar salad with chicken or shrimp, chèvre salad, shrimp salad and vegan salad with falafel. See the menu board at checkout for more information.
| | |
| --- | --- |
| Shrimp salad with wheat berry, egg, bell pepper and Rhode Island | 142 kr |
| Caesar salad with farm chicken topped with tomato pesto | 142 kr |
| Vete-Katten's Caesar salad with hand-peeled shrimp | 147 kr |
| Chèvre salad with beets and peppers | 126 kr |
| Vegan salad with falafel, tabbouleh on couscous and creamy harissa / garlic dressing | 126 kr |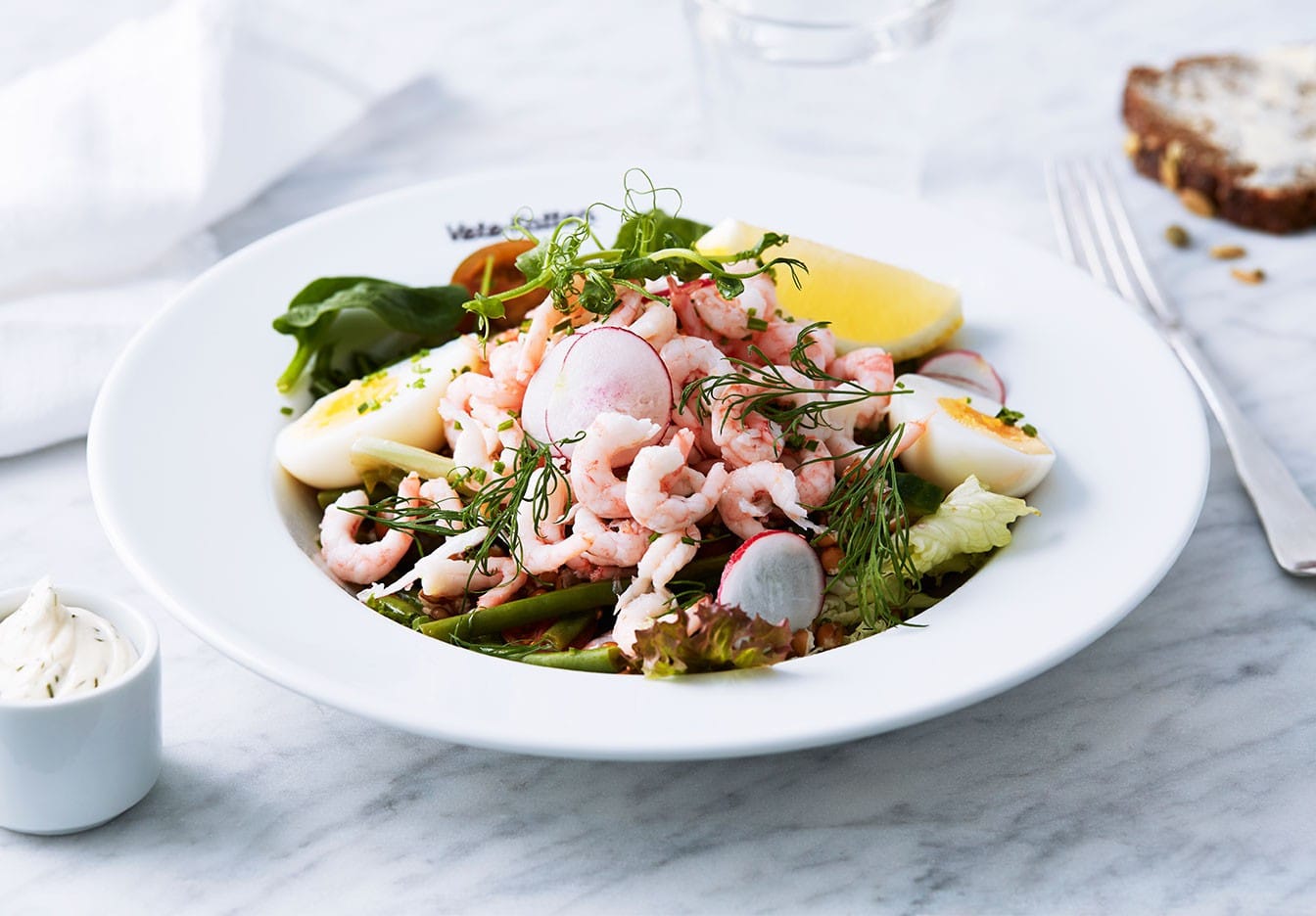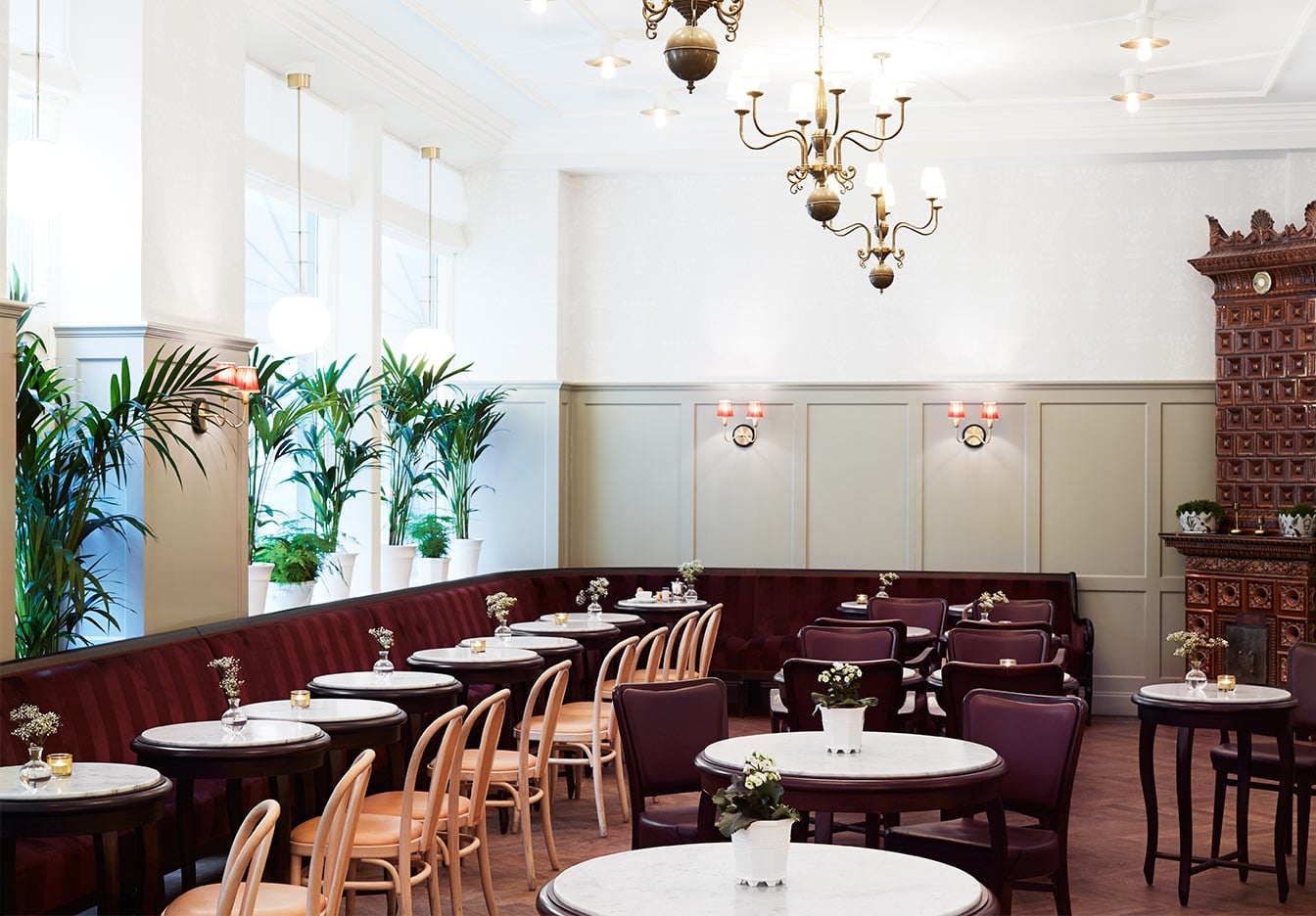 Hot meals
| | |
| --- | --- |
| Grilled sandwich – Cheese / ham with tomato & dijon | 92 kr |
| Grilled sandwich – Mozzarella and tomato with red pesto | 92 kr |
| Cheese and ham pie with salad | 98 kr |
| Baked potatoes with salmon / shrimp mix | 98 kr |
Bakery
If there's one thing that is the very heart and soul of Vete-Katten, it's the sweet buns and pastries. We bake with true passion and utter dedication to original and pure flavours. This means, among other things, that we only use the best possible ingredients, real butter, cream and sugar. And no strange additives. We make everything from scratch, take no shortcuts, and let everything take the time it needs. Only then will it be as wonderful, and as delicious, as we want it to be.
It is often said that old coffee makers are so "run in" that the taste is in the machine itself. We believe that the same applies to our baking ovens. Every night and every day, week after week, year after year, their hot walls bake our bread. We'd like to think that this is what makes our bread so special, giving it that extra moistness and the unique nuance of flavour that you can't quite put your finger on.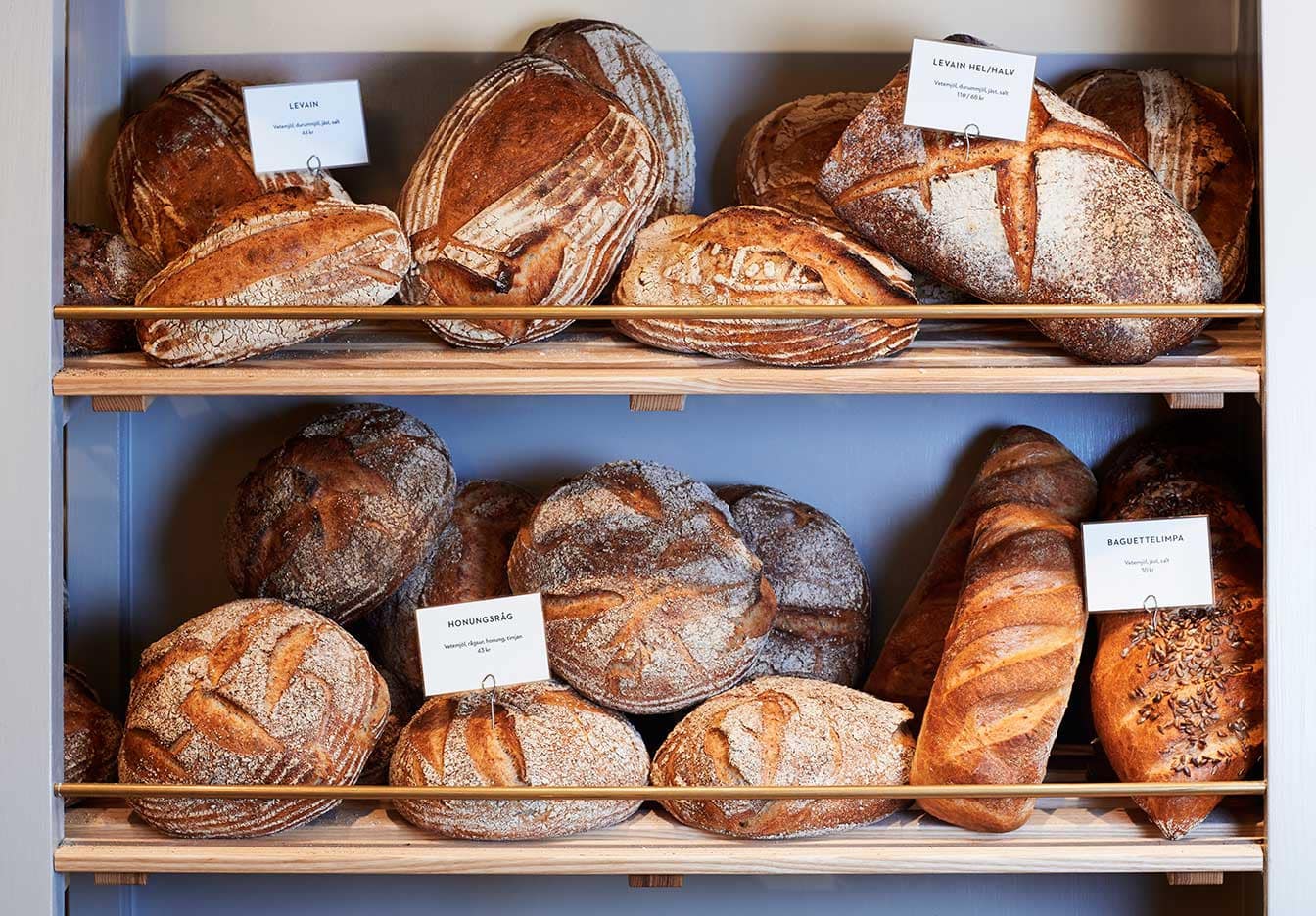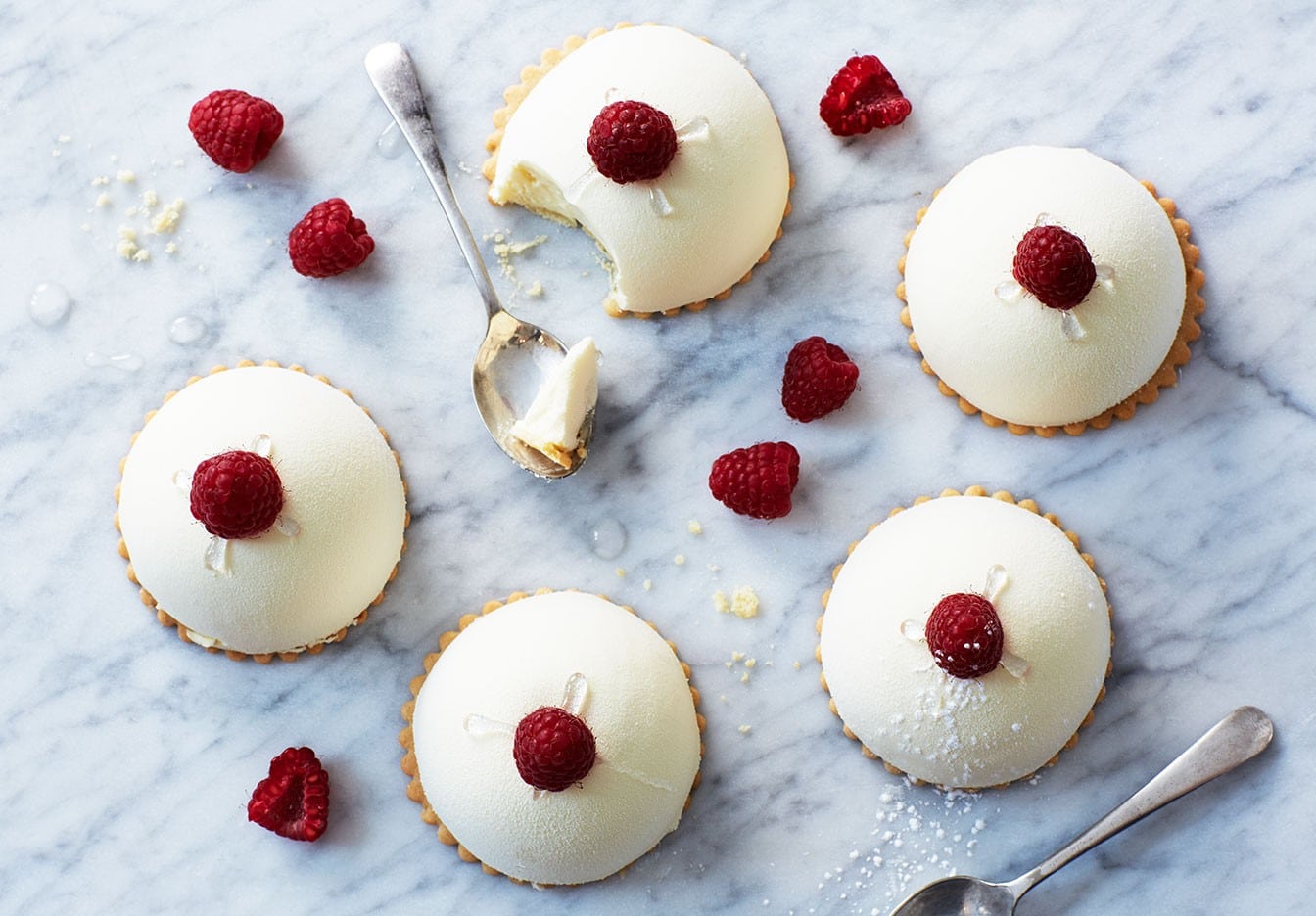 BISCUITS & PRALINES
At Vete-Katten, we bake dozens of different biscuits every day. Sprightly Swedish "Dreams", Brussels biscuits, Finnish sticks, caramel slices and jam slices just to name a few of our treats. Of course, we also have a pastry menu with classic pastries such as Princess, Carrot Cake, Ivoire Dome, Budapest and Fruit Tartlet.
Last but not least, we must mention pastry chef Johan Sandelin's absolute favourites: Vete-Katten's famous and outstanding pralines. Made by hand with Valrhona chocolate, Tahitian vanilla and fresh cream, they are a taste experience beyond the ordinary. Choose from our 25 praline varieties and find your favourites.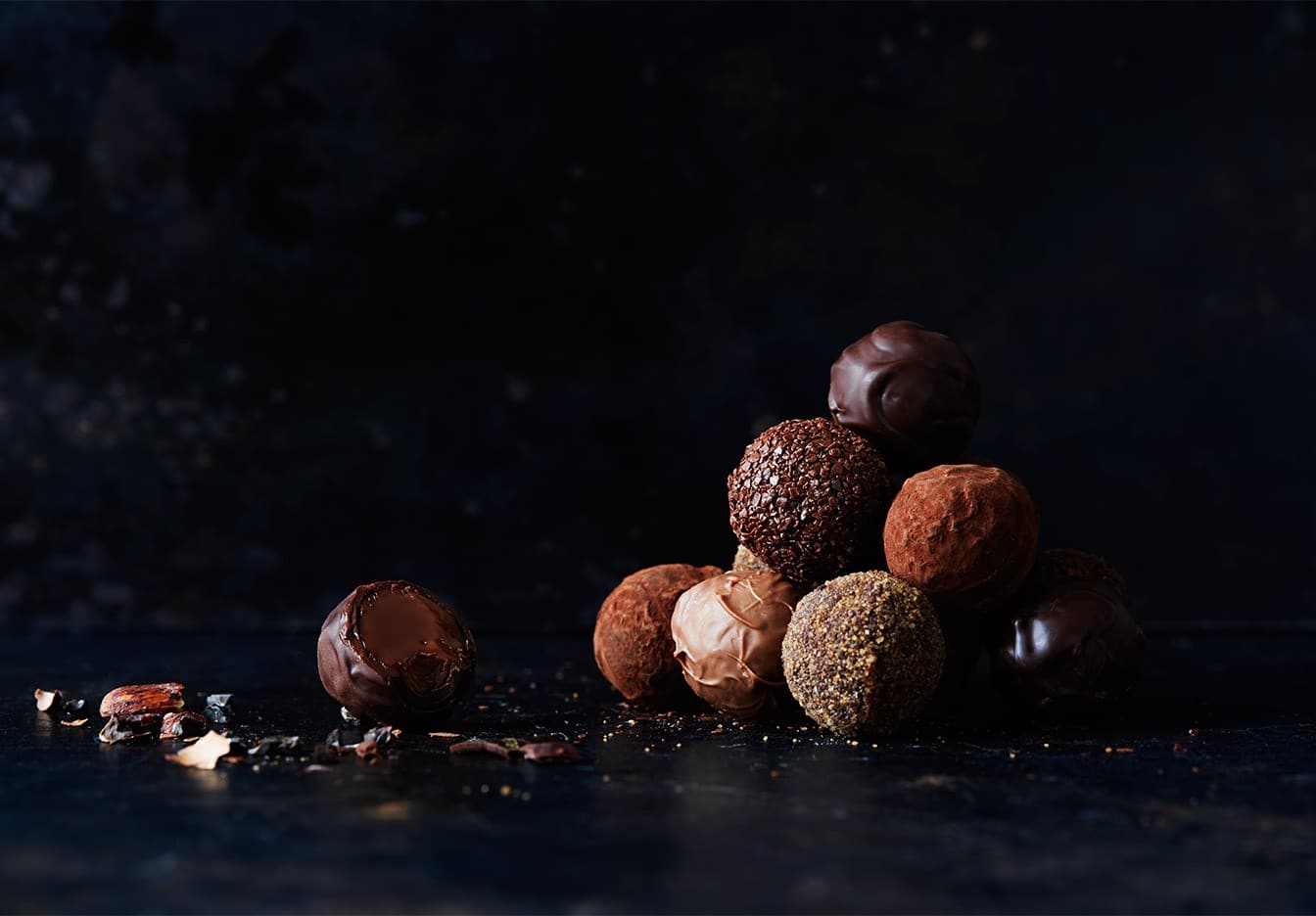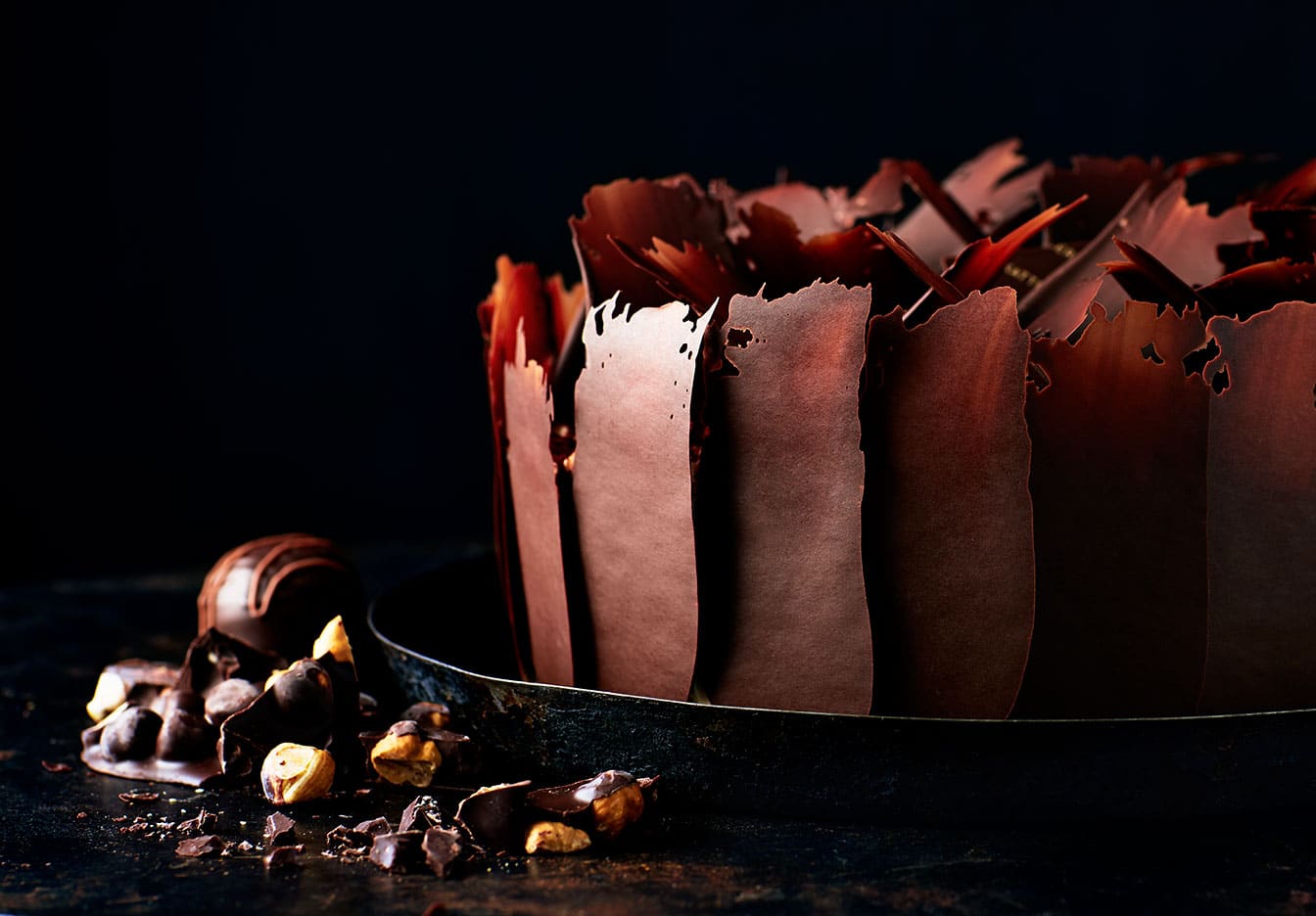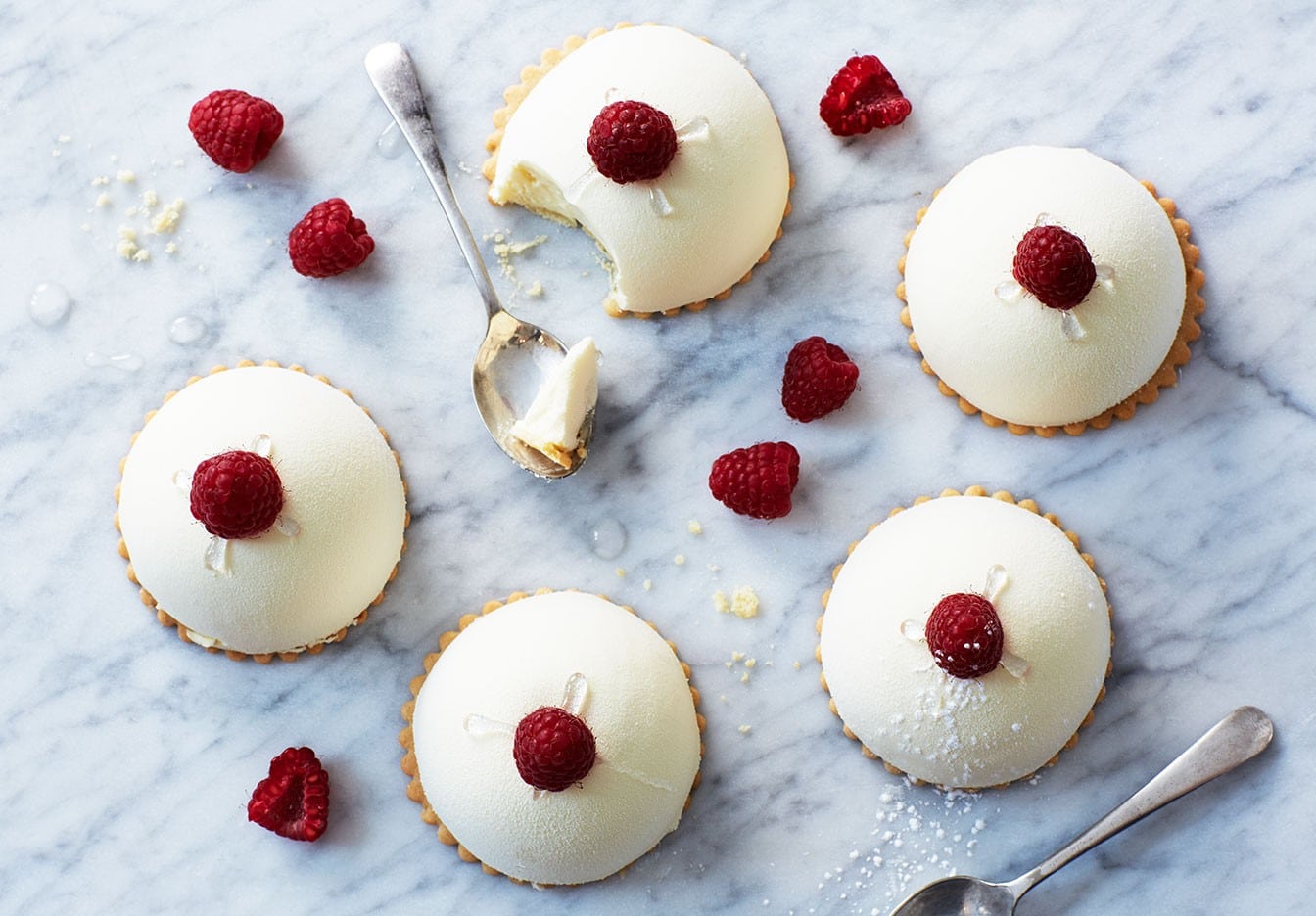 In store
In Vete–Katten's shop you'll find everything a classic patisserie can offer; bread, cakes and pastries, as well as our self-packaged skorpor, biscuits and pralines. We also serve tasty food throughout the whole day; salads, pies, soups and generous sandwiches. And of course, there is coffee, tea, soft drinks, juices and smoothies. Do you want a glass of wine with your food? No problem, we are fully licensed.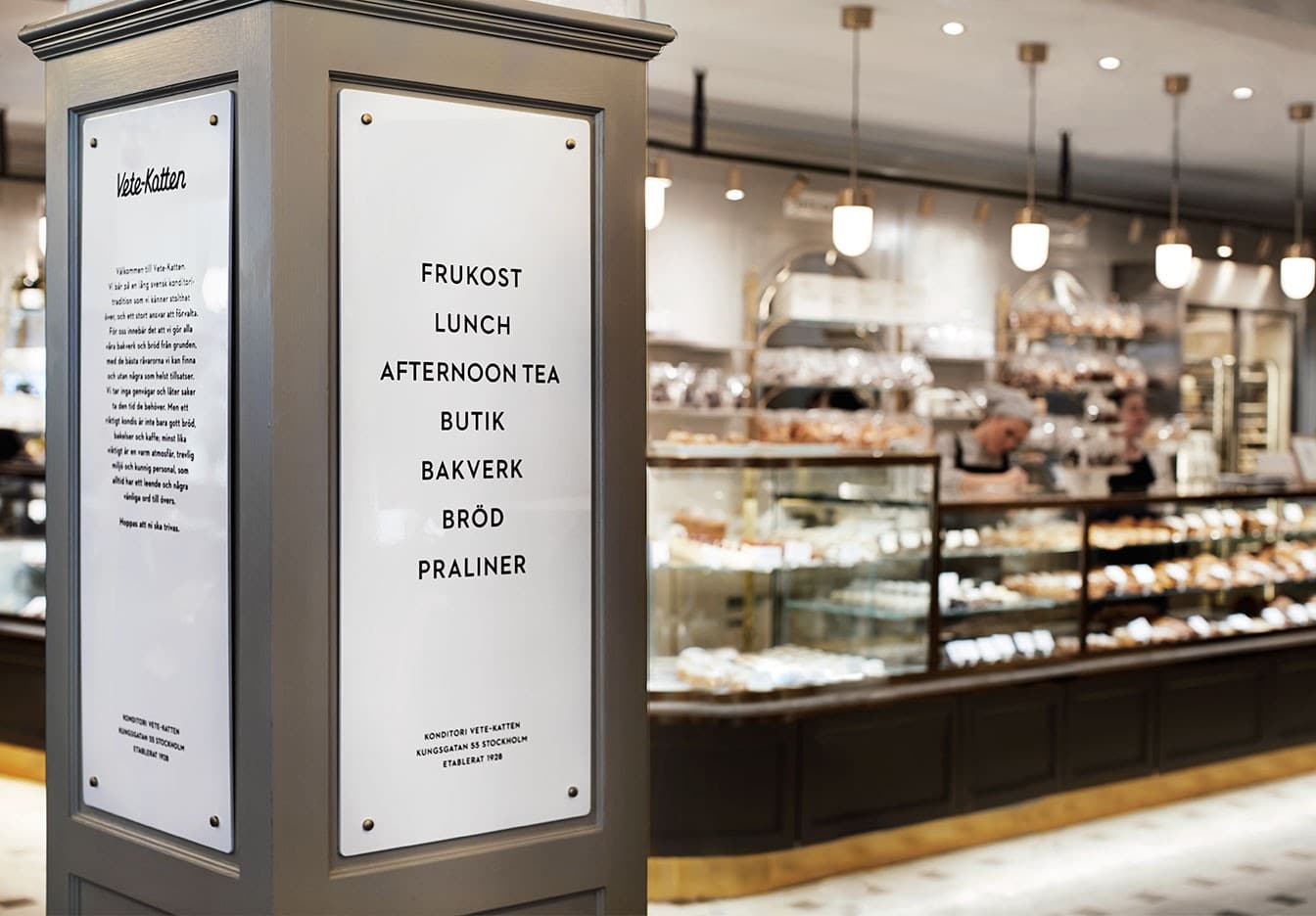 BLACK, AU LAIT, ESPRESSO, CAPPUCCINO AND LATTE
There are many kinds of coffee and what would a pastry shop be without a really good one? At Vete – Katten, we brew many hundreds of litres a day, so you can be sure we have a fresh pot ready for you. If you prefer an espresso or cappuccino, our baristas are ready to provide you with a tasty cup. If you are more of a tea drinker, we have everything from Rooibos and Chai to Earl Gray and Vete-Kattens own blends.