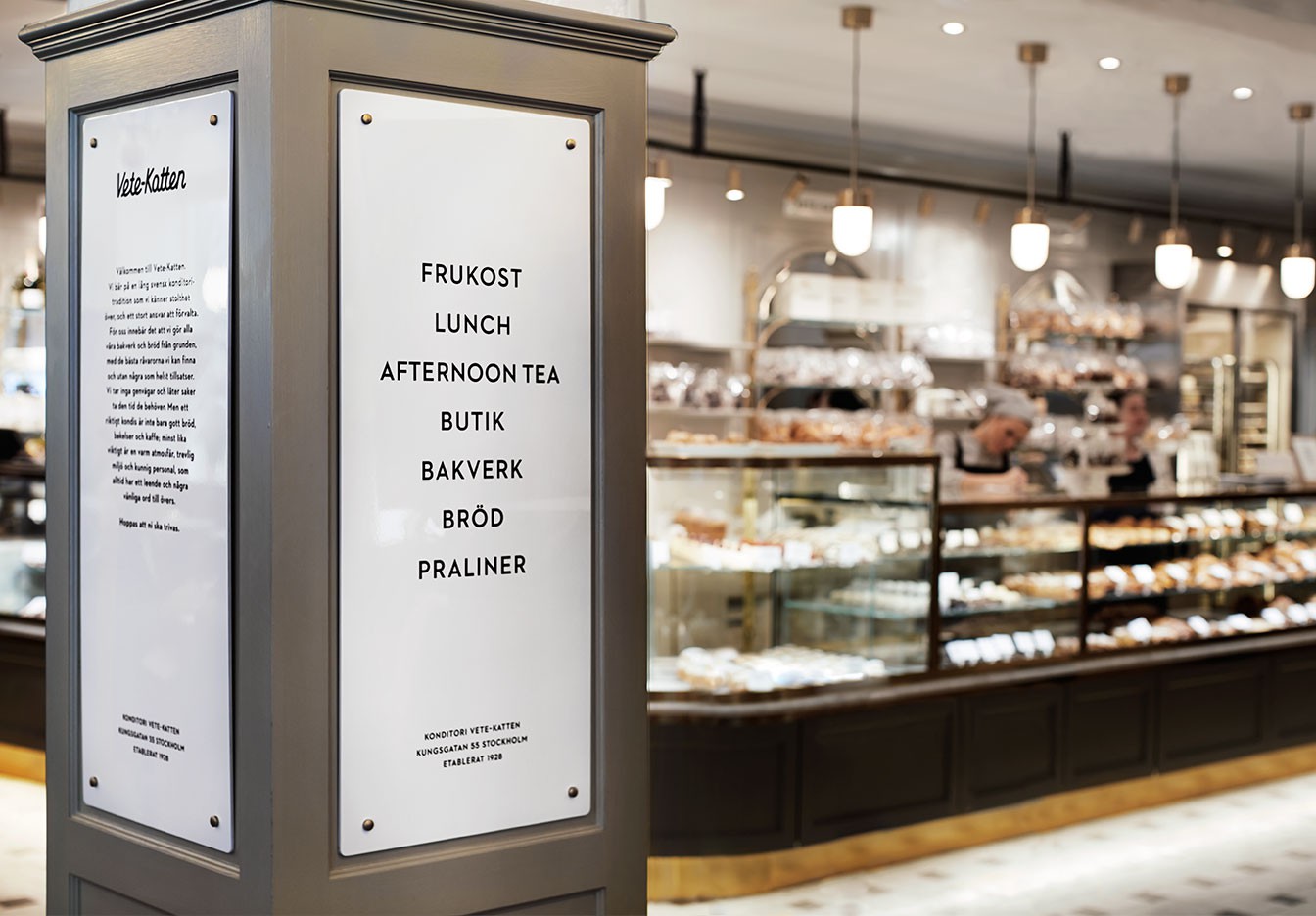 About us
Behind Vete–Katten's serving counter and coffee rooms is an area even larger than that reserved
for our guests. A labyrinth of corridors, rooms, stairwells and conduits criss-cross the old turn-of-the
century building. Here bakers, confectioners, chefs, cold-buffet specialists and serving personnel scurry
back and forth with pans, mixing bowls and trays, just as they've done for almost a century. The walls are
steeped in flour and spices, and the sweet aroma of freshly-baked bread finds its way up into the
surrounding stairwells. Someone once said that even if the house was razed to the ground,
the scent would still linger in its place as a sugary cloud of cardamom.
Yes, Vete–Katten is a Stockholm institution – written about, spoken about and above all visited,
by most Stockholmers, both well-known and unknown, from Great Garbo's time to the current day.
We carry the torch for a long Swedish baking tradition of which we are proud and feel a great responsibility
to continue. For us this means that we make all our pastries and bread from scratch, using the best
ingredients we can find and with no additives whatsoever. We don't take any shortcuts and let things take
the time they need. But a real patisserie isn't just heavenly bread, pastries and coffee; equally important
is a warm atmosphere, welcoming ambience and knowledgeable staff, who always have a smile and
a few friendly words to spare. We hope you'll feel right at home.